Knowing Your Numbers to Grow Your Expert Business
If you're looking to grow your Expert Business, you must start with knowing your numbers. Without knowing your numbers, you're flying blindly and simply hoping to reach your annual goals.
You want to make sure that your 2019 is far greater than your 2018 so that you're able to get better results from what you're doing. I want to make sure that we actually talk about how to make that happen. You have to know what it's going to take to make your annual revenue goals otherwise all you have are ideas.
1. Define and decide the income you want to produce from your business.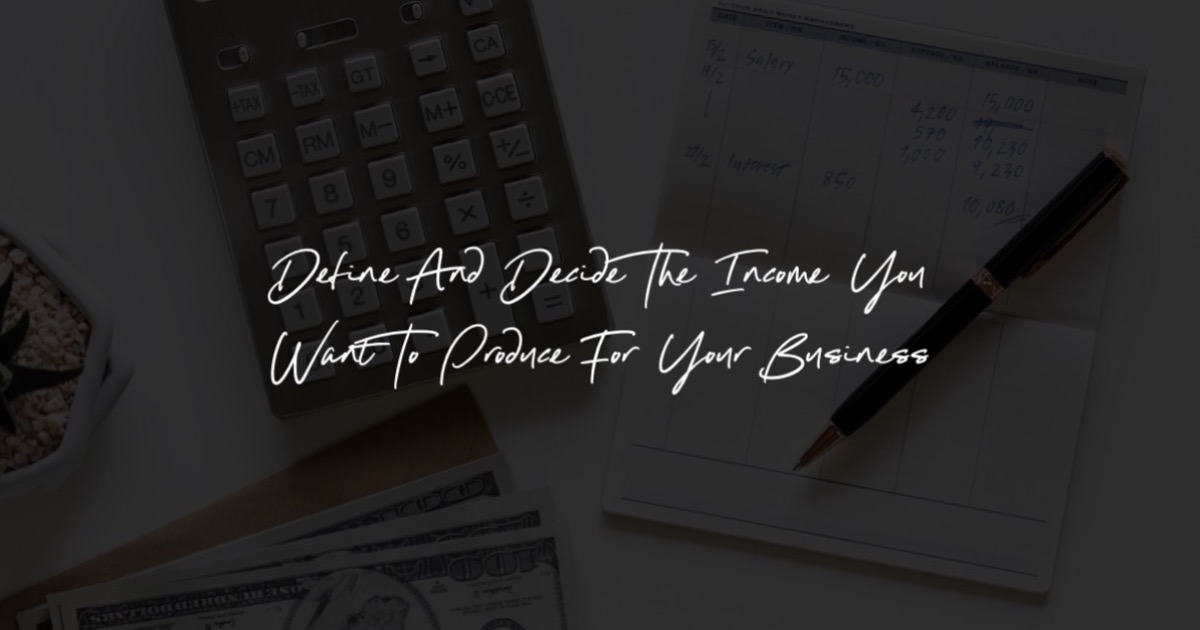 If you don't have a plan and a breakdown then it's going to be very hard to actually attain it. So let's start by creating a plan that's attainable because otherwise, it's just this big goal. Maybe you want to hit 300,000, $700, million dollars, multiple millions, or whatever that number is for you. I want you to know that there's no judgment in that number.
It could be $50,000. Maybe you just want to replace your income, really, whatever that number is for you. Some of you are trying to get into a place that is undefined. You're worried about never being able to get there but that's because you haven't defined what it is to begin with.
So, determine what you find to be an attainable number, but also don't just settle. We don't want an attainable number for the sake of hitting a goal. We want to set a goal that's going to take us to the next level. What is it for you?
2. Break it down by how many clients you need to serve and how much you need to charge in order to hit your annual revenue goal.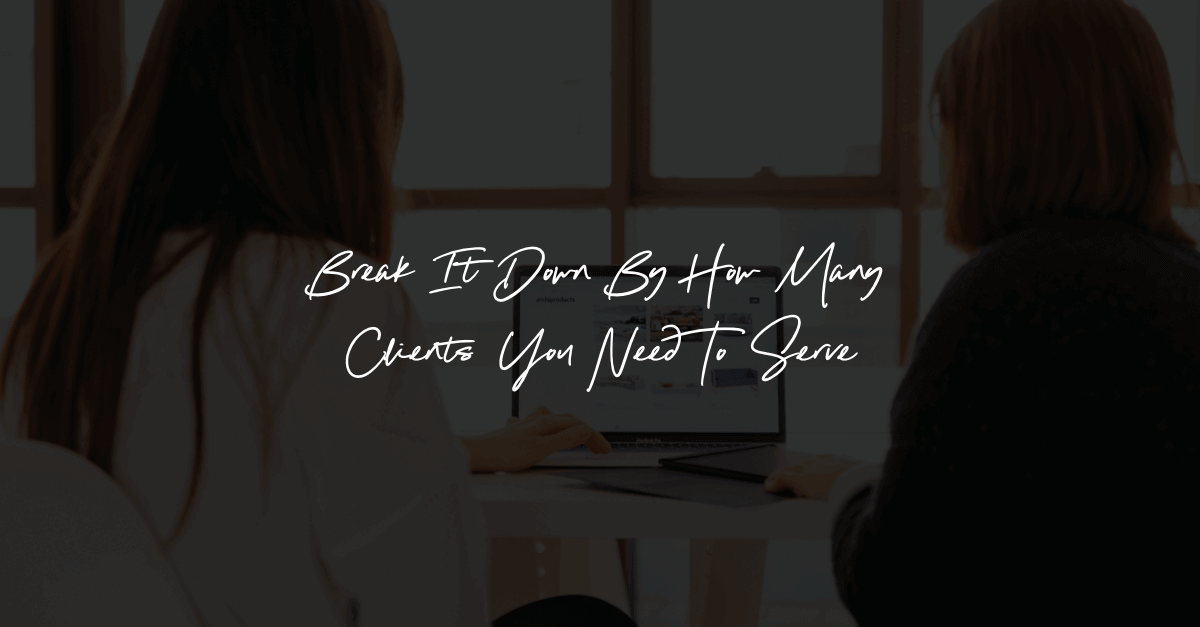 Once we've defined our numbers and set our target goal, what we need to know is: How many people are we serving? How many clients do we need to take on per week or per month that will get us to our goal? Think about it this way, your pricing has to be in alignment with the number of people that you serve in order for you to hit your goals.
Sometimes the biggest jump you can make is pricing accordingly. If we're being honest, some of you are still pricing your offers according to what other people's goals are and not your own.
3. Get more strategic on how you can actually start charging more or making more per client to make your goals more attainable.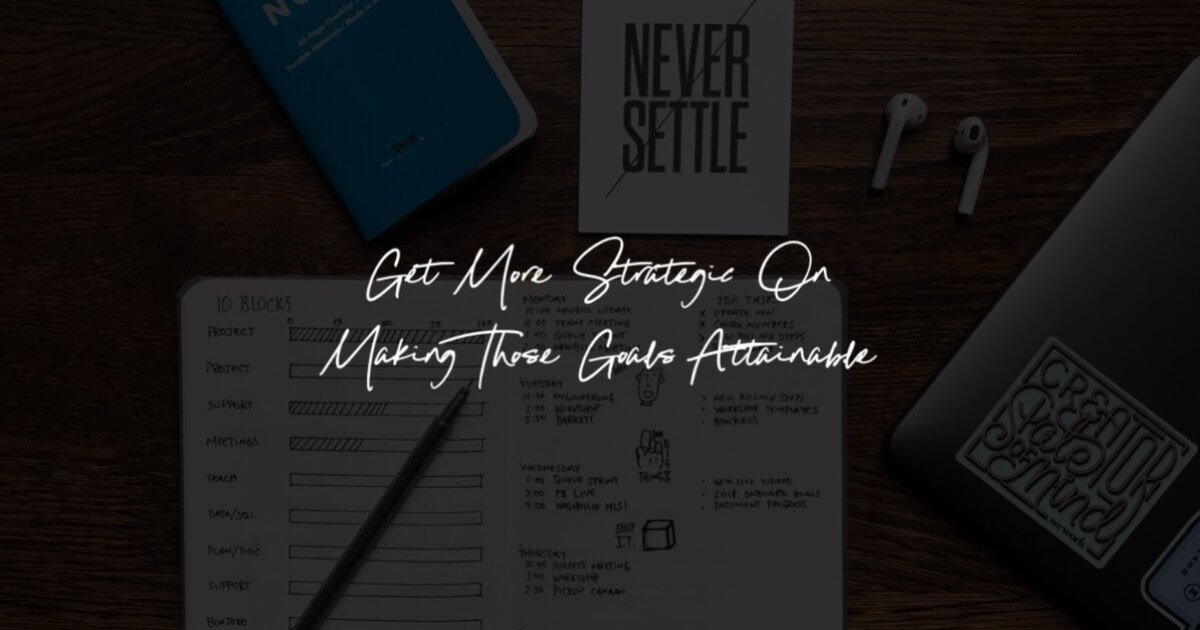 Consider this, now having upped your prices, How are you going to market yourself? What changes can you make to your messaging that will convince potential clients that you're worth the money?
Let me put it this way, you're eliminating pains and you're instilling gains that they can't do on their own because they don't know how to. Some clients may be with you for a month, some may be with you for a year. You can do upsells on services and products, you can offer group or referral deals for them bringing you more clients to work with.
I think one of the things that people get choked up on is that they don't realize that the possibilities are endless with generating the income they truly desire. It goes beyond just finding people who are in your market, it's about serving people. It's about taking their burdens. It's about removing the pressure that they may be feeling, and when that's the case they will pay what they need to.
Again, if you want a breakthrough year, KNOW THY NUMBERS. That's what it comes down to. Because that's what's going to give you the ability to plan what you have to do in order to hit your revenue goals, your business goals, your personal goals, your lifetime goals, and your freedom goals.
Knowing Your Numbers. That's where it all starts.
If you know this, you'll know everything.
If you want more flexibility, more time, more leverage, more freedom in your expert business, or if you want help structuring your business offer, you can download my Premium Offer Pyramid HERE
And if you have questions, make sure you comment here or DM me on Instagram @AlexNavasPro.